Current mood:
stressed
We boarded the coach nice and early in order to visit two Christmas markets. Mum was disappointed. Despite the fact this holiday had been labelled a a "Christmas Market Tour", she'd hoped to hear a bit about the history of the places and whatnot. But almost as soon as we got on the coach, the tour guide, Paul, announced,
"You don't want a commentary about all the boring history and stuff, do you? You want to see the Christmas markets, right?"
Everyone agreed, of course. I'm not sure what he would have done if anybody had wanted a commentary actually, since he was obviously incapable of giving a talk on anything to do with the places we were visiting.
First to Luxembourg's Old Town. After getting off the coach, the first thing we saw was a famous statue. So famous that our wonderful tour guide didn't know the name of it. I have been unable to find anything on the internet with my slow dial-up connection either, so if anybody has a name I can add to this blog, I would be very grateful. Mum calls it,
"The woman she thought was a real person who was going to drop something on her bl**dy head!"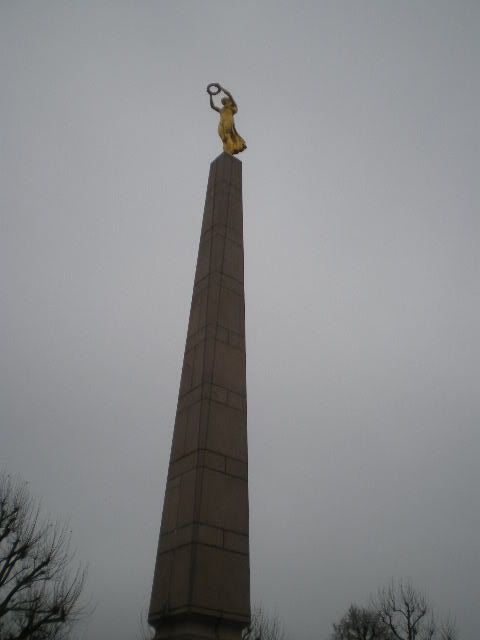 We had arrived so early that the Christmas market hadn't actually opened yet, so we were left standing in the freezing cold for nothing.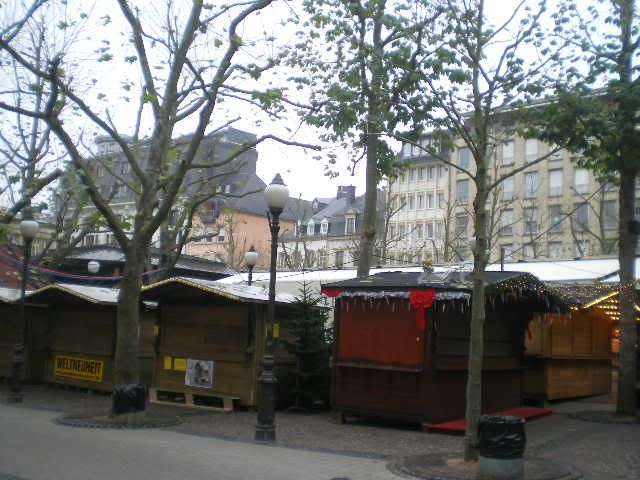 Well, until Mum said,
"Stuff this! I want to see the cathedral!"
, that is. We didn't have long before we had to dash back to the coach, so we started running crazily around the town, not really sure where we were going.
I soon spotted the cathedral at the end of a road, and tried to get David (who was miles ahead of us, as always) to turn back. But he was determined to find the palace he had seen signposted a while back, and continued down a long road.
"I don't think you'll find a palace down there!"
I shouted, but he continued walking down the dark, dreary slope.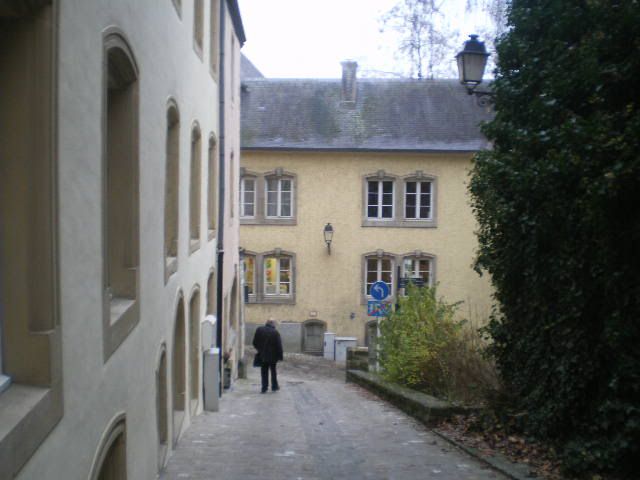 In fact, he actually disappeared around the corner for five minutes or so, before admitting defeat and returning.
On our way back to the road where I had caught a glimpse of the cathedral, we passed these two doors outside an art gallery. Now don't get me wrong, I have nothing against people who of any religion expressing their beliefs, but isn't this taking things a bit too far?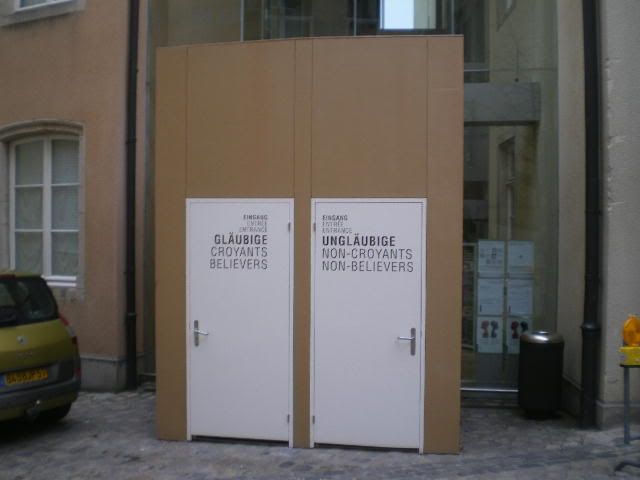 Once again, we passed the road where the cathedral was located, and continued hunting for the palace. Eventually, we found it hidden away in a little back street. They were just closing the gates up though, so David didn't get much of a look at it, before we had to rush back to the cathedral...via the Christmas market, which had now opened.
There were all kinds of Christmassy trinkets and treasures...but they all cost way too much for me to contemplate bringing home with me. Mum gave it all a very disapproving look, hating Christmas decorations as she does.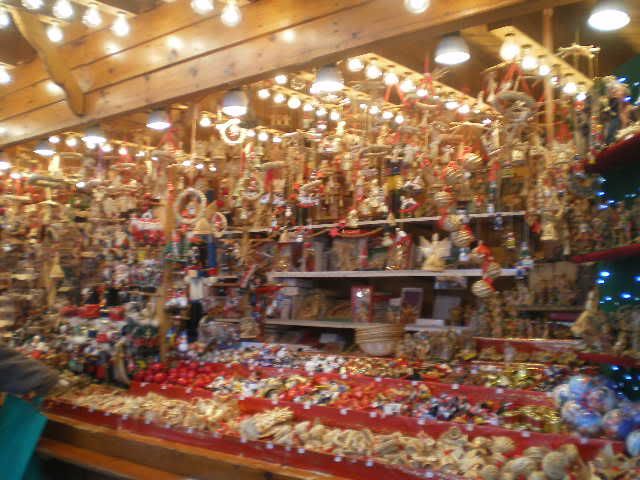 David had to go and use the public services, so Mum and I were left standing around for a while. We looked at some reduced price advent calendars (It seems you can still get the picture advent calendars that I love so much in Luxembourg, rather than endless chocolate ones), but they were still EIGHT EUROS! It was December 9th, for goodness sake! Even the silliest of tourists surely wasn't going to buy one of THOSE?!
Bonnie, if you're reading this, you may be interested to see that in Luxembourg at least it seems you are still allowed to show nativity scenes in public. Maybe I should have brought these home with me, and sent them to you to put outside your front door? Shipping might have been a bit expensive though.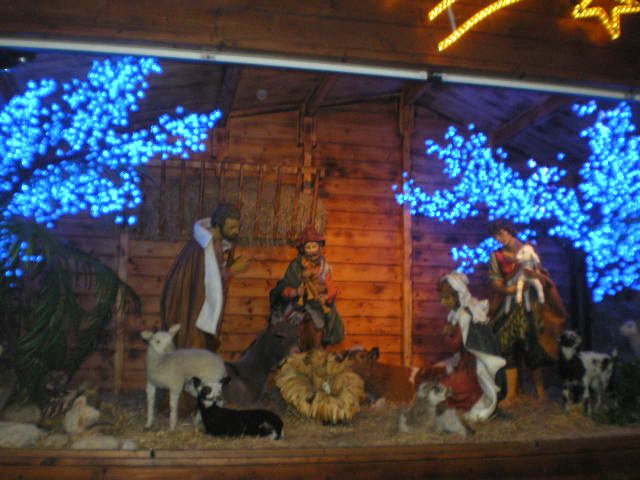 So maybe these would be more to your taste?!
It was nice to see the Christmas spirit is still alive somewhere, at least.
We dashed into a little newsagent (can't remember why - maybe in search of batteries for the camera?). Anyways, I found a couple of different MLP comics in German. One of them has this cute little set of pin badges on the front, but of course I won't take them off of the front cover and ruin the magazine, and I couldn't afford a second copy.
There's this article in there, illustrated with photos of kids holding decorated Styling Pinkie Pie. It's obviously something to do with the 25th anniversary, but since I can't read German, I don't really understand what it was all about. Could anyone help me out, if I typed the article up?
Finally, we went to the cathedral. It was really pretty, but I couldn't get any nice photos because of the lighting in there. We didn't get to stay long anyway, because we had to dash back to the coach and travel to Trier, so that Mum could write another country on her "Been to" list!
Well, I will have to leave it there. I was hoping to write more tonight, but decided to write to Grace, and got so carried away with the conversation that I kind of forgot to continue writing the blog! I will definitely try to finish off the Luxembourg blog tomorrow though.
See you then!
Desirée Skylark xxx