Yep, I turned 19 exactly a month ago now, so even if I don't get any further tonight (since it IS very late), I really think I ought to at least write about my birthday...

May 15th 2010


It was my birthday! Yeah, I know, as if I hadn't already said that enough times, but it was written in the blog notes, so I thought I may as well say it again! I got six cards (I think that's the lowest total ever, but I was surprised and grateful to get any really!), £20 from David's old work friend and a fiver from my old penpal.

And Mum gave me this beautiful little girl...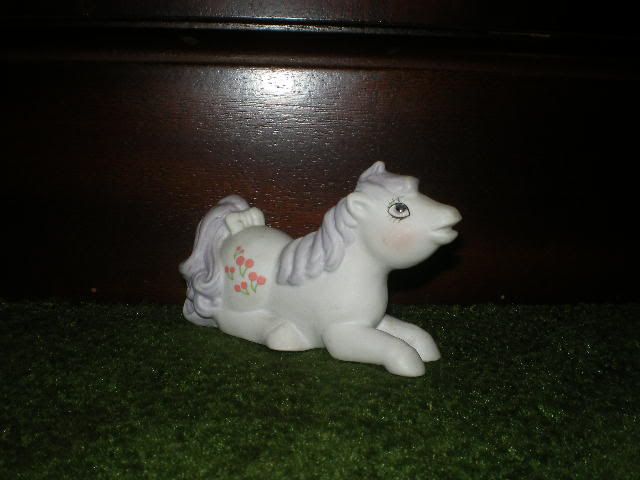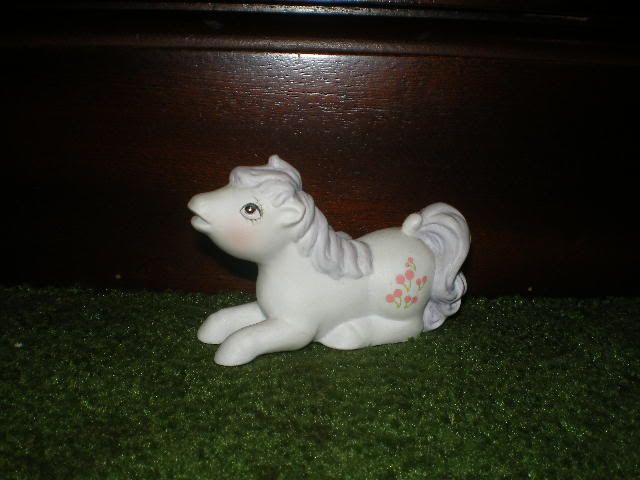 My first porcelain MLP - Cherries Jubilee! I never knew they were so small and sweet! I've wanted one for many years. In fact, when I was about twelve, I made my own pony ornament, based on the official MLP scene, 'An Affectionate Moment'. They're not particularly well-made (I was not a very artistic 12-year-old), but it's nice that CJ has some friends, even if they're not authentic! Actually, looking at the photos, their colours are so similar that Baby Blossom could almost be her sister!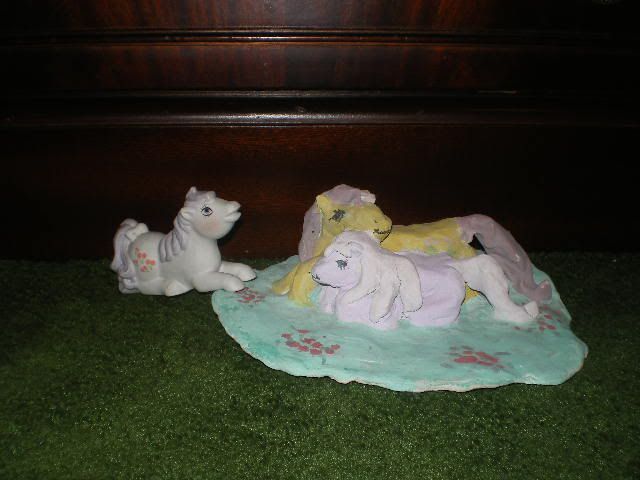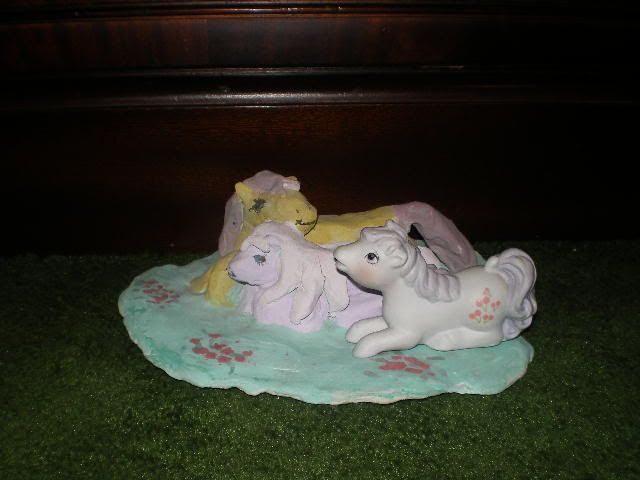 I also got this adorable horse necklace from one of my dearest friends (*cough cough*), so thank you very much, mystery birthday gift-giver!
My picture is not so good, so here is a better one provided by the original seller: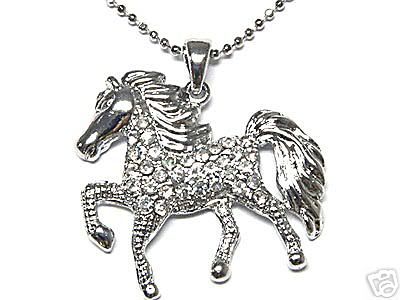 It's bigger than the jewellery I normally wear, but it is very, very pretty, so I wore it all day. We went to Southsea to pick up the paint from Laura Ashley as David had organised to do. I wish that we could have gone to Clacton-on-Sea as I had wanted to, because it couldn't have been more boring and empty than Southsea.

We left at noon, and got stuck in traffic meaning that we didn't get there until 2pm. Not that I'm complaining - we listened to Mum's Peter Grant CDs all the way there. I love that bloke's voice! If only everyone in this country sounded like him, perhaps then I could stand English accents!

There was literally nothing to do once we got there. I took photos of some coin operated kiddie rides for my website (I really need to do some work on that site!) but most of the ones I remember being there in my childhood are gone and they haven't even been replaced by more modern rides. *Sighs* The days of the British Seaside as I remember it are long gone, it would appear.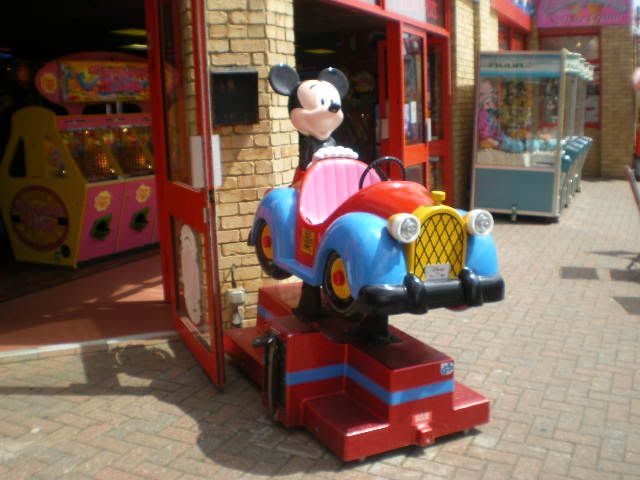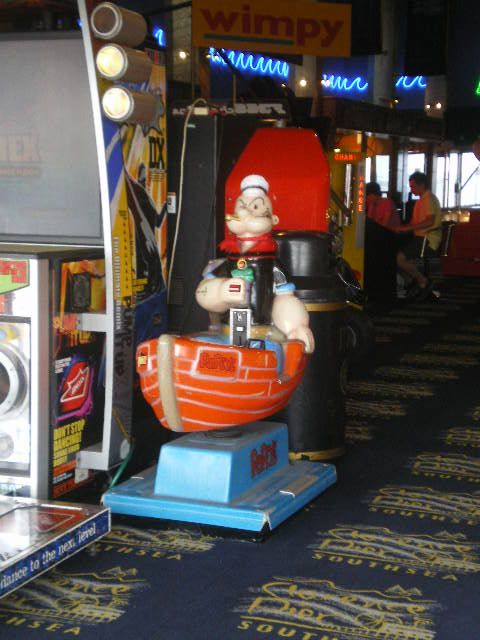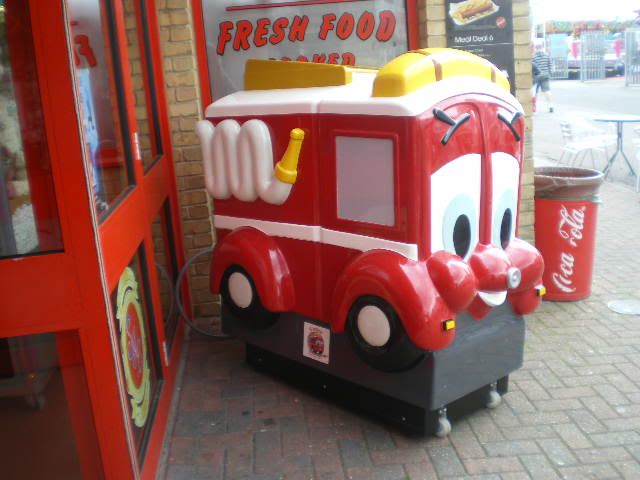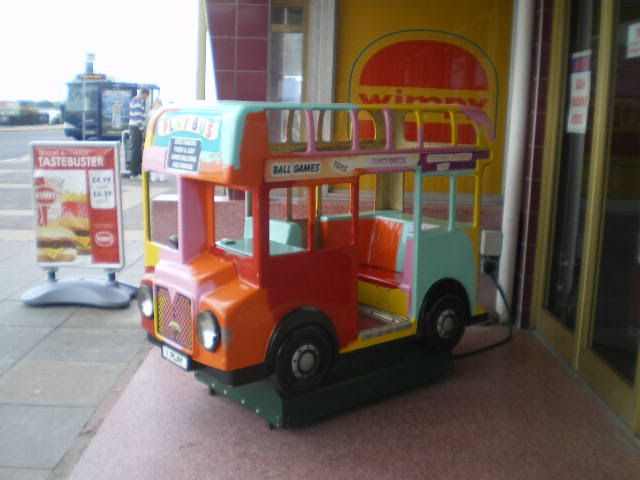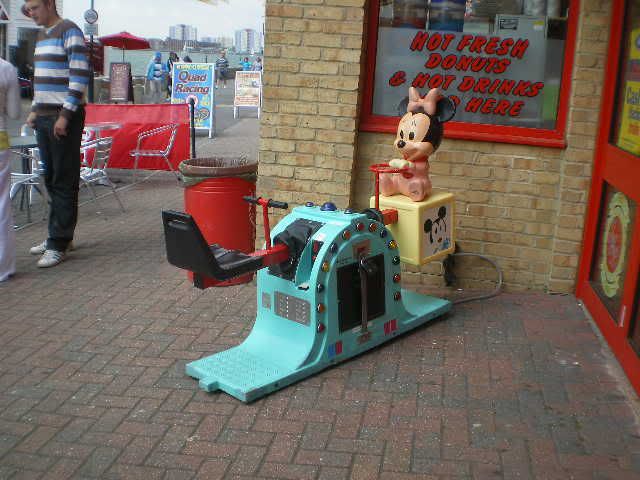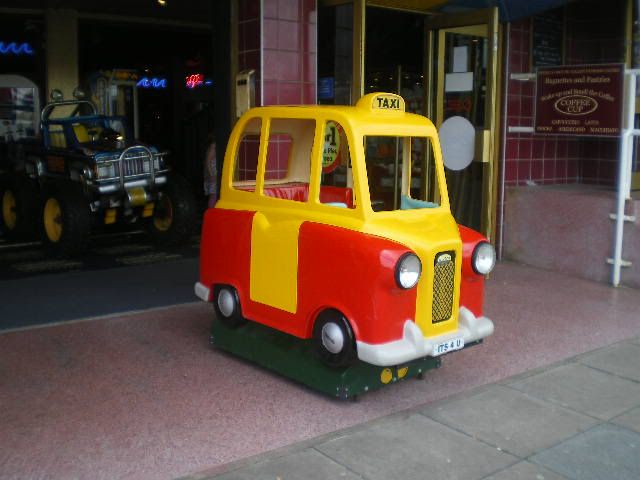 It was raining lightly, but the place is really dead anyway even if the weather had been nice. There are about three arcades and a small fairground park - plus the pier, of course, but that's miles up the road - as far as amusements are concerned.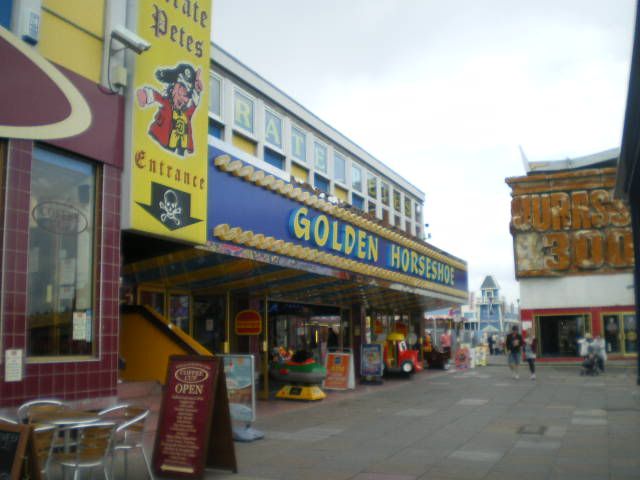 I liked seeing the sea and all the gulls flying around (I'll always belong by the water at heart), but even that seems dark and murky at Southsea (although I guess the weather didn't help)...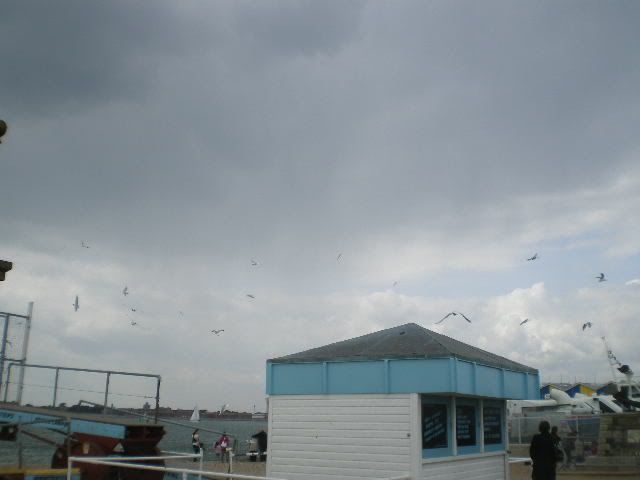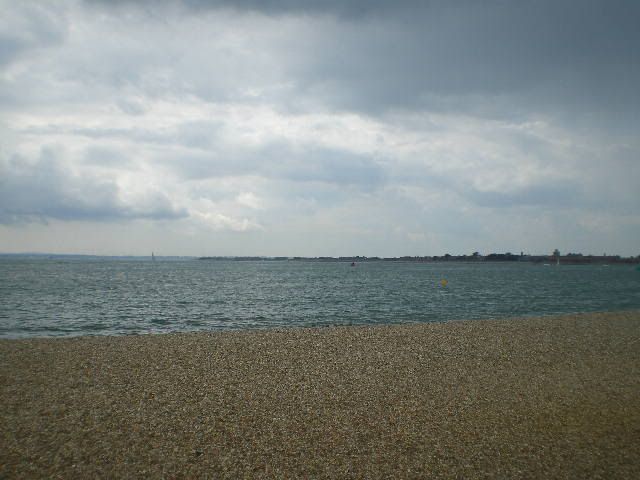 I really wanted a nice picture of myself with the sea, but that wasn't to be, of course! It's just impossible to look nice in the wind and rain... or any other weather in my case, to be honest!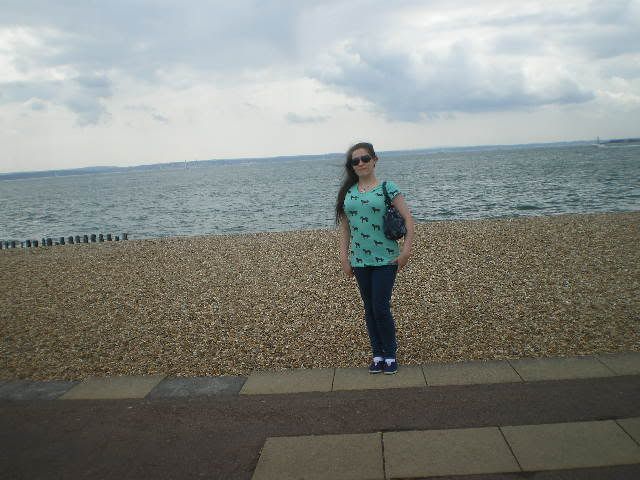 I was wearing new jeggings from Tesco, and they looked rather baggy and ugly too, not to mention the fact that they were far too long, as Mum continued to tell me over and over, just in case I was feeling too confident or something. I've got four pairs of them because they felt so comfortable when I first tried them on, but they are just too big around my bum and thighs... and too tight around my calves! It's impossible to get decent trousers for the shape of my legs!

The day wasn't made any more pleasant by the fact that Portsmouth were playing a FA Cup game. Mum and I, not having any interest in football, had no clue about it, and David had just failed to mention it. >.< But there were gangs of unsavoury drunk men everywhere carrying large crates of beer around and shouting at anyone they thought didn't support their precious football team. They all gathered on the green to watch the game on a big TV screen, ready to beat each other up should their team lose. Ugh.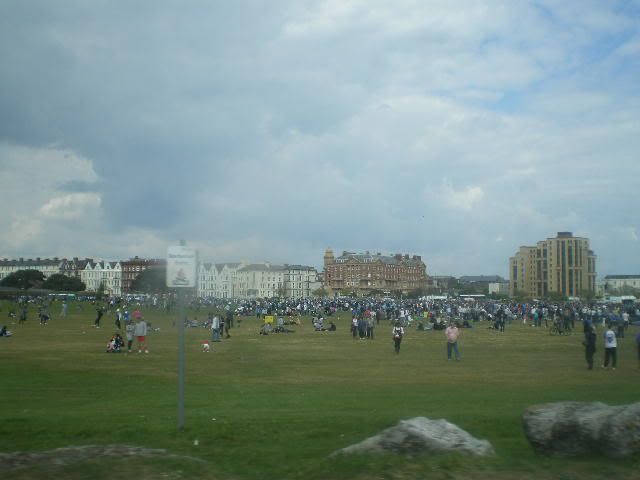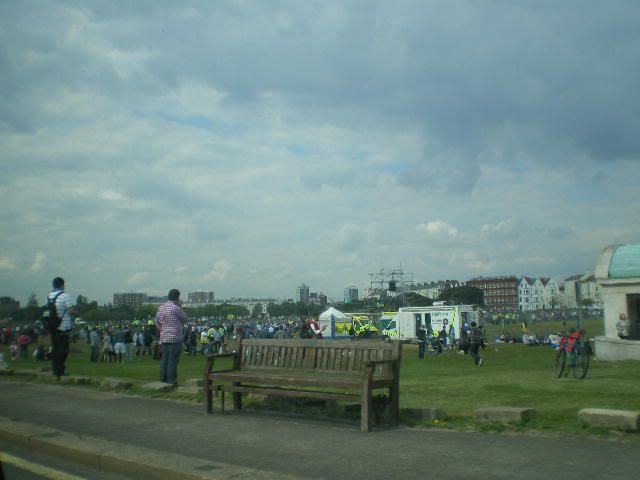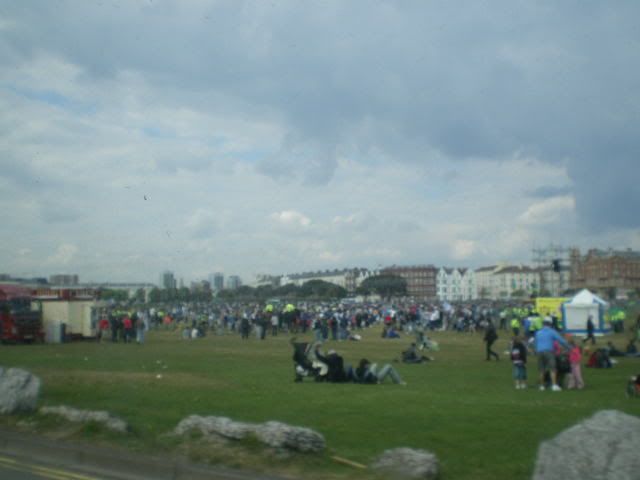 Please tell me what possible pleasure these people can get from mixing in a field of sweaty human beings surrounded by police and ambulances, knowing they are likely to get crushed or beaten up. Why don't they just go home and enjoy the game on their own TV screens?

We walked onto the pier where I spent a while using some of the 2p coins I had been saving in the 'shoving machines' (haven't got a clue what the official name is). David put one coin in, and hit the jackpot... winning a massive...
20p
! Oh well, better than nothing, and since he won it with my coin, I got to keep his winnings.

Then we drove around the corner to the small shopping street to pick up the Laura Ashley paint. Even the shops are useless in Southsea - we did go in five charity shops, but they didn't have much in the way of second hand toys at all. And there were no other shops of any real interest there.

So, after driving around for a while desperately trying to think of something to do, we headed back to Grottsville at just past 4pm. We stopped at a service station on the way back and got some Krispy Kreme doughnuts. I saw a really beautiful TY Classic plushie guinea pig named Patches, which David offered to buy for me, but I declined as we obviously already have far too many stuffed toys as it is. I still feel a bit sad about it, as I collect stuffed guinea pigs, but I know it was the sensible thing to do. It would have only become carpet beetle food.

Having got caught in yet more traffic jams, we finally got back here at 8pm - six hours in the car, two hours at Southsea. What a nightmare! We couldn't have any birthday cake or ice cream either, as Mum felt too sick.

And so concludes the story of my final teenage birthday. Twenty next time - ugh. And still no sign of a way to achieve any of my goals, or even lead a normal life.


Well, that's all for now. David is ushering me to the floor for another night of chest pains and congestion. All right, I've wasted far too long in England, and I'm willing to consider just about any offers to get out of here. Someone send my knight in shining armour along on his white steed to take me home to Vancouver now... Please?

Best wishes,