We were supposed to leave Yellowstone and travel all the way up to Montana, but it wasn't to be. The roads were too badly flooded and Evan was informed that there was no way we could get to our destination. Just our luck. Emergency arrangements had to be made and it was agreed that our stop for the night would be in Sheridan, Wyoming instead.
I was very disappointed about not getting into Montana. As I believe I mentioned before, one of my biggest dreams is to visit every state in the USA and I know it's unlikely to ever happen. But Montana would have brought me one step nearer. Oh well, I wasn't going to let it spoil the rest of our day.
How could the rest of your day be spoiled when you were surrounded by such beautiful scenery and wildlife? I swear I lived in North America in a previous life as I just felt so at home there.
Almost as soon as we hit the road, we spotted a pair of river otters playing out on the ice!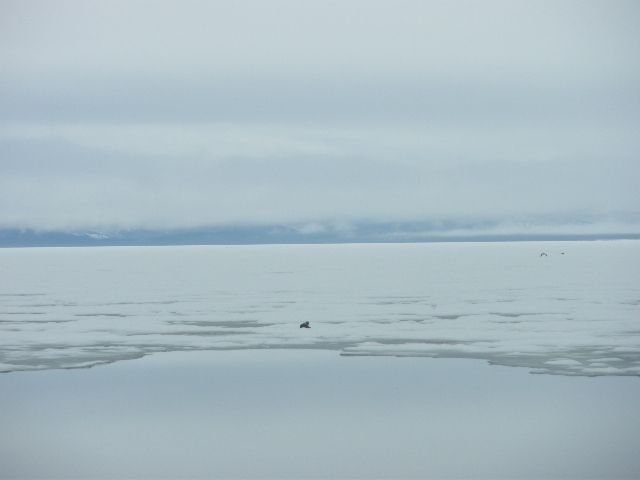 (Grr...I'm still cursing myself for not learning how to use the camera zoom beforehand! I promise that little dot is a river otter though...in fact, I think he's looking right at us over his shoulder in this picture.)
The film at least proves what they were but, again, not very clear due to the lack of zoom and my shaking hands.
We watched the otters for a while before boarding the coach again. However, we were not driving for very long before the next exciting wildlife sighting!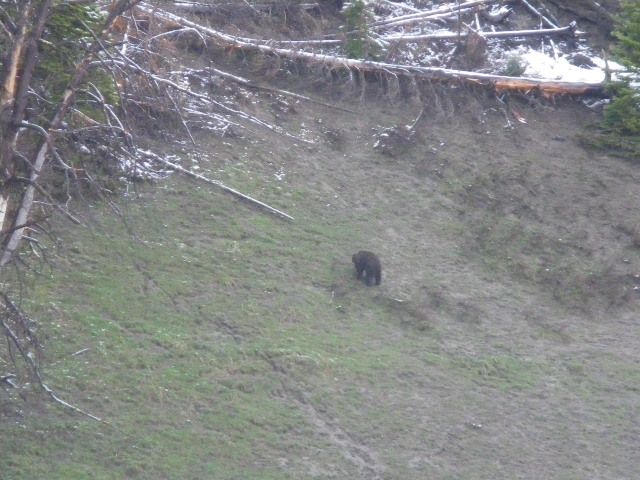 Our first grizzly bear! We'd started to think we weren't going to be lucky enough to see any bears so it was lovely to see this one trundling up a hill.
Looking at these enormous paw prints in the snow, I was rather glad that he was walking AWAY from us to be honest!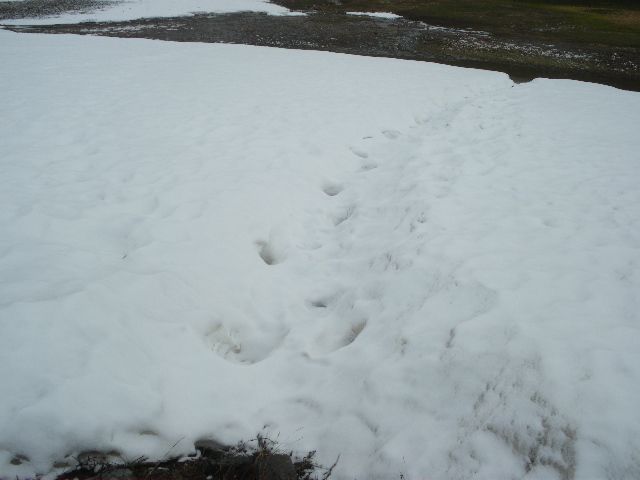 As it happened, we actually ended up seeing three bears, but sadly I didn't manage to get pictures of the other two. I was the one who spotted the third and final one and pointed it out to the rest of the coach party - annoyingly, I had JUST givenup on seeing anything else and put my camera away. I will never forgive myself. The bear was right outside our window, having just crossed the road. Darryl stopped the coach and the bear turned and looked at us, giving us a beautiful close up view, before wandering slowly down the hill away from us.
We headed to Pahaska Tepee, Buffalo Bill's old hunting lodge next. You can't go inside but it was still interesting to see.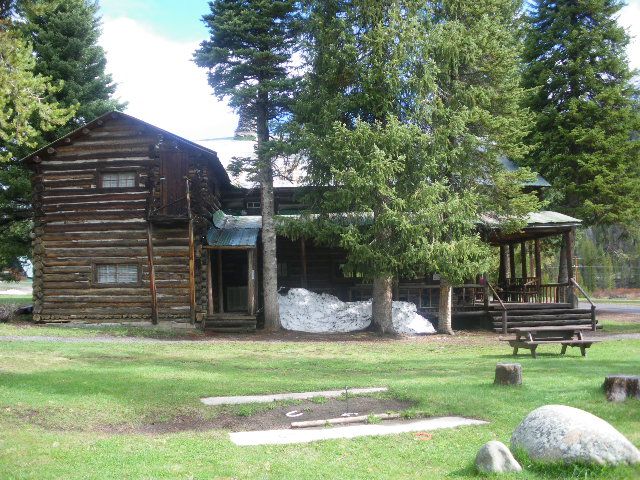 Gross as it may sound, Mum and I were also entranced by these bright yellow flies feeding on some bison poo outside the lodge! Well, we're interested in all forms of wildlife, you see?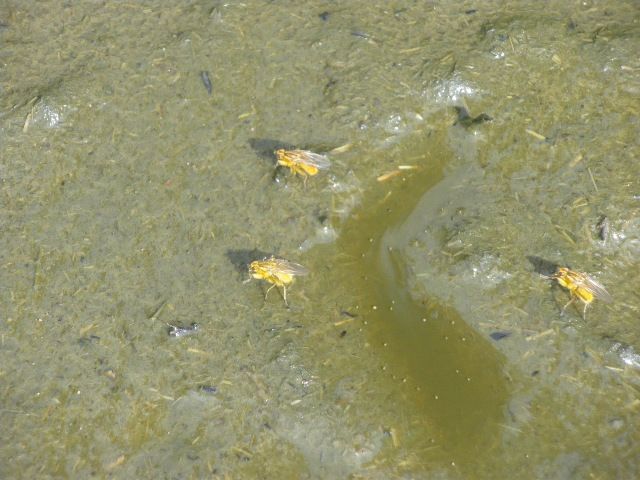 We went in the gift shop there and actually managed to get some souvenirs...well, we tried to anyhow. The staff promptly lost the little chipmunk figurine we had picked out, and then couldn't work out how to refund David, so we held up the entire coach party. We later found the chipmunk hiding in our bag with our postcards - naughty little stowaway. The staff must have not realised they'd packed him in our bag so we ended up not having to pay for him!
We went on to Cody to visit the Buffalo Bill Historical Center after that.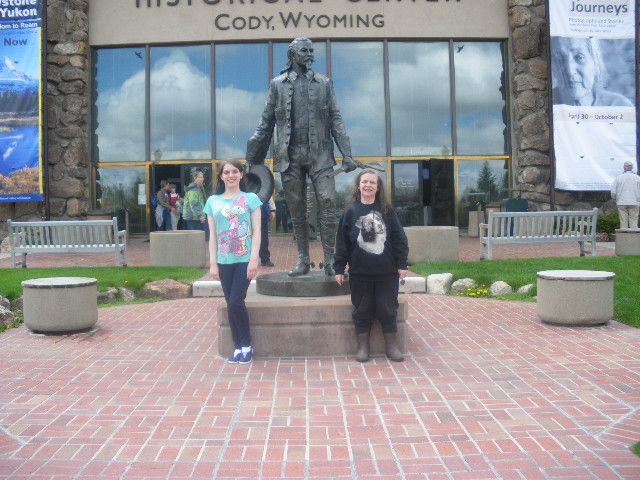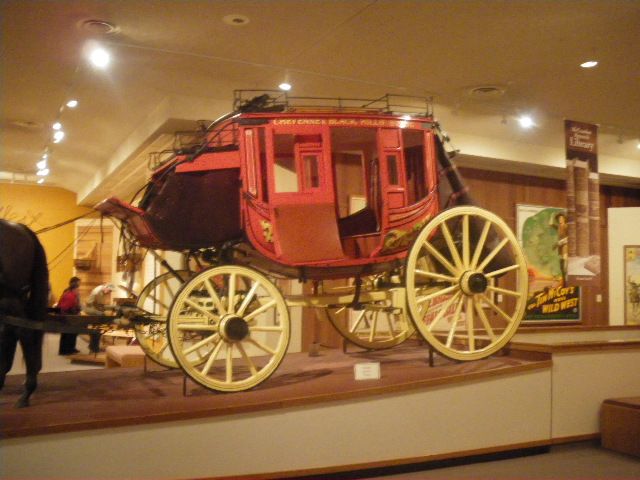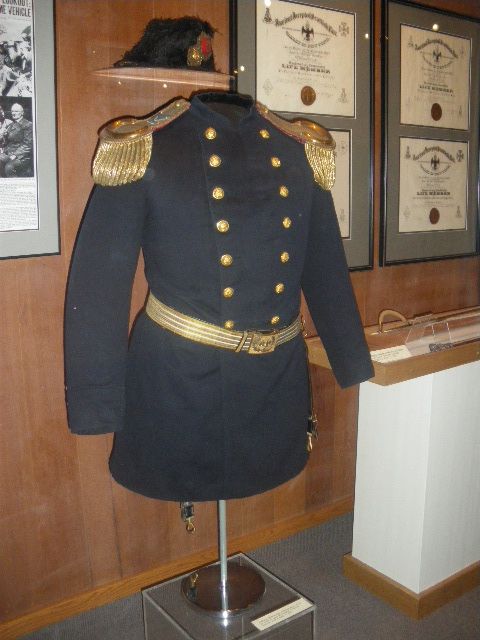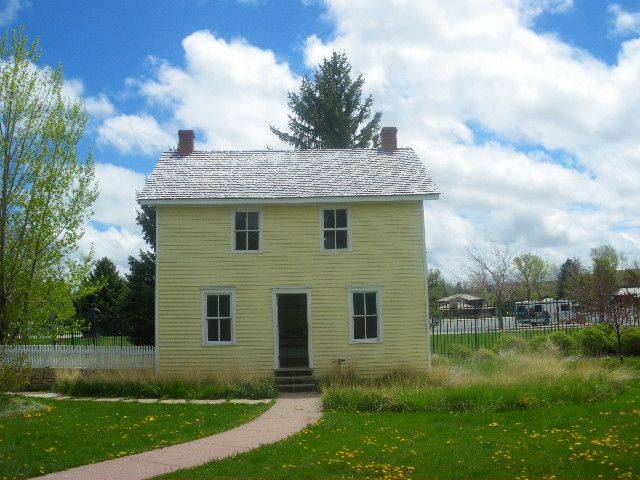 There was even a pretty little garden there, where Mum and I watched some chipping sparrows and observed these strange looking mushrooms.
We were supposed to have enough time there to allow us to walk down the high street and visit the shops too, but the museum was so interesting that we spent all our time there...then I got upset to see an interesting-looking thrift store, wondering if there might be any ponies inside. Oh well, couldn't be helped. There just wasn't enough time to do everything.
Mum wasn't really feeling well enough to have gone walking around the shops anyway. As she kept telling us (loud enough for the rest of the coach party to hear!), she'd had to use the bathroom 22 times the night before. David then kindly told her that she
"looked ill"
, which made her even more paranoid that she'd caught some deadly disease. Realising his mistake as Mum persistently asked him why he thought she looked ill, he tried to correct himself by saying that she
"looked a bit better after seeing the bears"
. Well, she'd already seen the bears when he'd told her she looked ill so she didn't believe that lie for a moment!
Mum told me to photograph the "real cowboys" she saw as we drove through Cody. I'm more inclined to think they were silly teenage boys playing dress up while their grandmother (?) looked on disdainfully.
It was a long drive to Sheridan, so we broke the trip with a stop at Dirty Annie's Restaurant and Gift Shop in Shell. We were told that the population of Shell only numbered about 50. The townsfolk must have felt quite threatened by our coach party of 54 then. Perhaps we could have taken control of the place! They had what looked like very nice ice cream for sale there too, but Mum didn't feel well enough and I didn't feel I could have any if she couldn't.
There was a bit of a fuss over registration when we finally arrived in Sheridan, purely because the hotel had been booked at such short notice. We were all given our room keys but had to wait to officially sign in. David
kindly
sent us up to the room ahead, but we couldn't find it and went back to look for him. We found him eating a whole plate of complimentary cookies which were supposed to be shared between the entire coach party to make up for the hassle of signing in. No wonder he'd wanted us out of the way!
I'd spotted a very exciting place across the street from the hotel...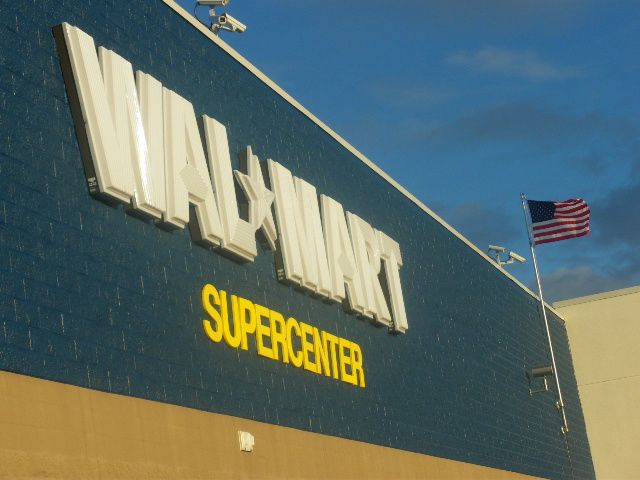 Don't laugh, I'm deadly serious. I was still determined to visit as many American superstores as I could too! (And we did need a new SD card for the camera)
I was really excited to see this horse ride in the little arcade near the front of the store.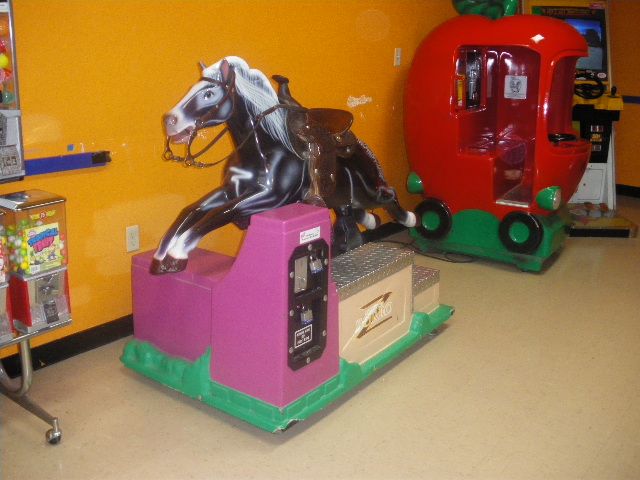 At the time, I thought it was a refurbished 1950s one, but looking at it now, I think it's a modern remake? I'm just not used to coin operated rides having real leather tack in this day and age.
A greedy little boy in the arcade kept begging for loose change, giving Mum an even lower opinion of the Americans than she already had. Well, I've actually seen the same thing happen here many a time...the issue is a parenting one, nothing to do with the nationality of the child.
I found this fascinating too. Do people really feel the need to sanitize their shopping trolleys with special wipes over there?!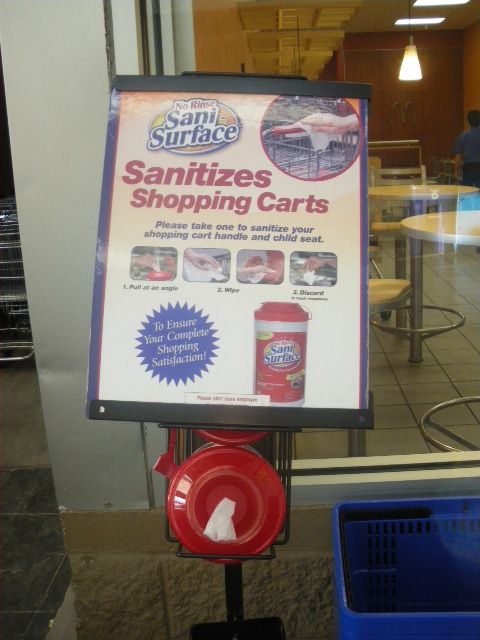 And I finally managed to get my pony souvenirs. I couldn't choose between them (and couldn't remember very well which ponies were involved in my trade with my friend, NSunshine), so ended up buying three.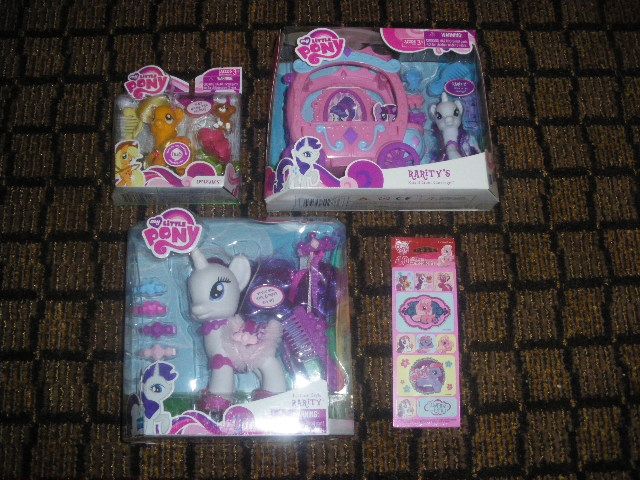 There was quite a bit of hassle over those too, with the staff scanning the carriage twice, David thinking they'd just overcharged him for Applejack and then having to go back a second time to complain when he realised what they'd really done. Oh well, at least in all the confusion, they forgot to charge us for the G3.5 stickers!
We went down to the restaurant later to get baked potatoes. When asked if we could have something with them (we were thinking along the lines of cheese, beans or salad), the waiter told us he could
"do butter and salad
(he actually meant sour)
cream if we liked"
.
The potatoes themselves were actually quite tasty and it was nice to get a warm meal after the previous couple of nights. Mum began talking about "that nasty Linda" (a lady from Virginia in our coach party who kept asking us to show her what we were wearing as she had become obsessed with our shirts all having animals on the front...I think she was just trying to be friendly!) and then realised she was sitting at the table right behind her! Mind you, Linda herself was busily talking about everybody on the coach tour with her husband so I'm not sure why we should be ashamed.
There was free internet access at the hotel so we got to check our emails too. I didn't really have much of interest - just a million comments on an old video on Youtube (why had THAT suddenly become so popular when I wasn't around to answer them?) and even more Farmville requests. (For goodness sake, guys, I don't even PLAY Farmville!) Still, I shouldn't have been complaining about the boring emails as "no news is good news" and all that jazz. And the next time I checked my emails I would find some rather bad news indeed...
This is absurd. I'll never catch up while I'm writing about just one day of a holiday we had over two years ago each night! But I really need to go to bed now...especially as I just heard scratching noises in our kitchen which sounded horribly mouse-like. I don't really want to be sitting here now in case the little creature makes an appearance...