Where does the time go? (Answer: eBay) Right, no excuses this time. I don't care if I'm so tired that I can hardly keep my eyes open, I am going to write something tonight (or this morning, depending how you look at it!)
We went to Chiswick and bought a camera in preparation for the great American adventure; a Pentax Optio S1. I hate to say it, as I know David spent a lot of money on it, but Shane's Pentax Optio M50 camera is so much better. The photos it takes are huge so have to be individually resized before being uploaded online (and no, there are no options to reduce the size on the camera), there is no "soft flash" option, so you either take pictures with full flash or no flash at all, and there is no voice recording option (the only way to record audio is as a soundtrack to a film). And they call that improvement?
We went to Tesco on the way back. I'd already managed to ladder the expensive Marks & Spencer tights in Clacton, so wanted to get some more before our holiday. I did find some but wasn't sure on my size. I decided it was better to be on the safe side and get the bigger size...but they were HUGE. Oh well, there was no time to go back and get the smaller ones now.
We stopped at Grottsville for a couple of things too, but I forgot to pick up a spare pair of shoes. David had two birthday cards there addressed to me which he had forgotten to bring to Woodberry. >.<
He was in a very funny mood. He'd made a mess of his best pair of trousers but would not admit that he had wet himself in the night. It was
"more something else than wee"
. Well, that sounds even better! Moving briefly onto another subject...
I was still rushing about like a headless chicken, trying to get everything done before we left. I photographed the last of my ponies, did a lot more scanning and printed off some pictures of my old guinea pigs to stick in my diary so that I could take them with me. I was up until 1.40am and still didn't manage to get everything done. A great way to start a holiday, eh?
I'd bought some jewellery on eBay as a belated birthday gift to myself...
A heart locket in which to carry a photograph of someone special to the US, and matching earrings. (Yes, I realise I don't have pierced ears, but I still intend on getting round to it one day!)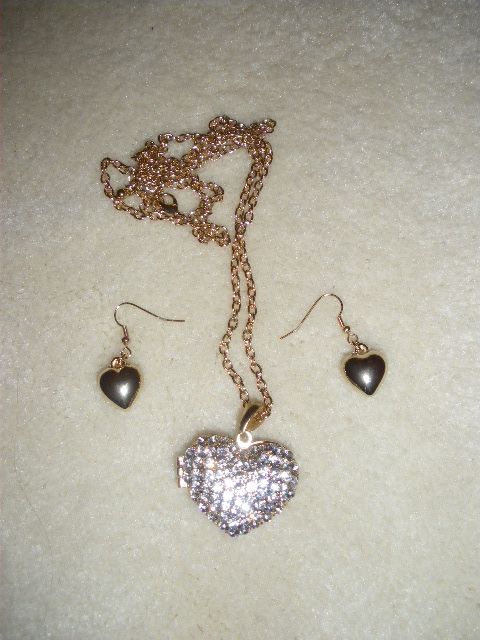 And dragonfly and bumblebee pendants... I do so love pretty, unusual pendants!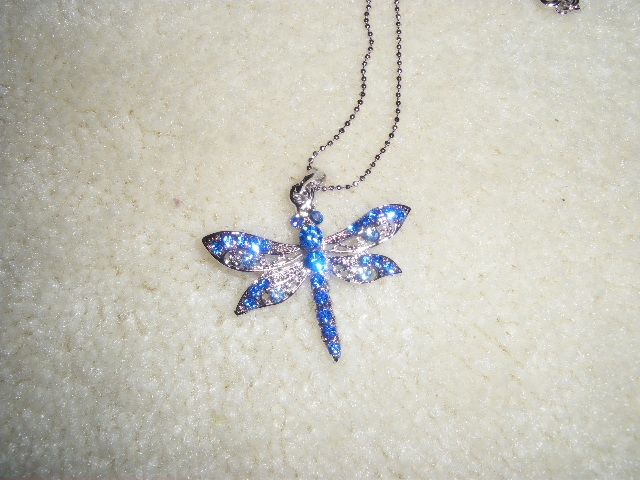 David and I went to Greenford where I got some pretty floral patterned shoes (to go with my TK Maxx dress in theory, but I was never going to wear it in the US without some black tights to go with it anyway!) and a Barbie Fairytopia DVD in Fara for £2.00 (well, I do love to collect the Barbie movies for the voice acting - so many of my favourite VAs in those movies!)
David got a suitcase to take on the plane, but discovered he had no key for it when we got back to the car so he had to go all the way back to the shop to complain! Then his colleague Gary kept ringing for work advice and David spent ages on the phone to him (on his day off, when we had so much to do!)
When I got back, I continued scanning...and scanning...and scanning. I stressed myself to death and lost a lot more hair but, for all my efforts, I didn't get all of Mum's photographs scanned in time.
My parents went back to the lawyer to sign their wills (since Mum was so convinced she would die in a plane crash!), and Mum wanted me to go with them for some reason. She wasn't happy with her will at all (the lawyer had made a lot of mistakes, and David hadn't helped), but she decided it was better to sign this will than not have one at all. One problem: they had nobody to be a witness. Not to worry though...the lawyer ran out into the hallway and grabbed the first man to walk past. He was a very suspicious Polish man who
"couldn't remember his address"
for a while but thought that his name was
"Uh....Bart...."
! Oh well, at least he signed the will, and that's all that mattered.
As usual, David well outstayed his welcome. It was long gone 5pm and the lawyer obviously wanted to go home. Instead, David sat tight, drinking glass after glass of Evian water. Well, I say it was Evian water as that's the bottle the lawyer served it in. But, the more David drank, the more he slurred his words and acted in a very peculiar way. He started talking about Emma's
"four children"
(she has five) and laughing hysterically about everything. I'd have said it was alcohol he'd been drinking if I didn't know better!
Meanwhile, I was stuck standing up (there wasn't a chair for me), going more and more dizzy with hunger. We didn't get any dinner until 9pm as it happened. Why must my parents always make sure that everything is left until the last minute so that we start any holiday or short break on the wrong foot?
After the bad wills had been signed, we ran back to the car. Another car had been parked very near to us and Mum couldn't open her door wide enough to climb in, so David had to reverse a little. As he was doing so, I noticed a gang of unpleasant-looking drunken men standing all around Mum. I told David to hurry up and he told me
"not to be daft"
. The men started shouting at Mum and laughing (I've no idea what they were saying, as they spoke in a foreign language), and David admitted that he
"hadn't seen them"
before. I told you he was in a strange mood! Mum managed to get into the car unharmed, thank goodness, the men still jeering behind her.
My friend Steph (who happens to be turning 23 today - happy birthday if you're reading this, Steph!) sent me a lovely belated birthday gift, which came as a very nice surprise in the middle of my stressed to death, attempting to do the impossible and finish scanning Mum's photos state, I can tell you!
The card was beautiful and unusual...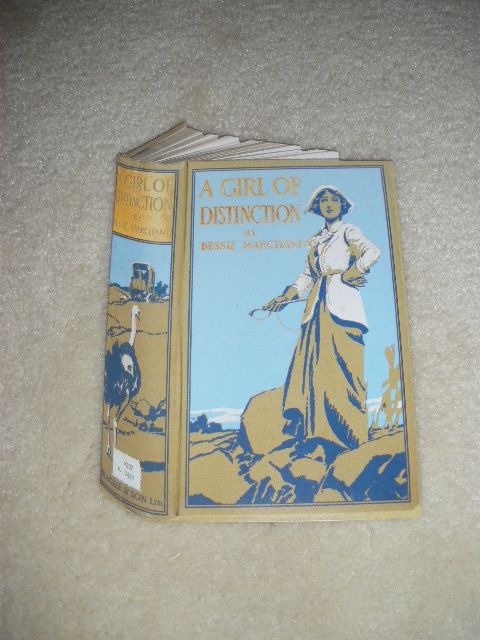 The socks were adorable! I usually only have plain white socks that I can buy cheaply in Tesco in multi-packs, so these made a very nice change (I LOVE patterned socks!)...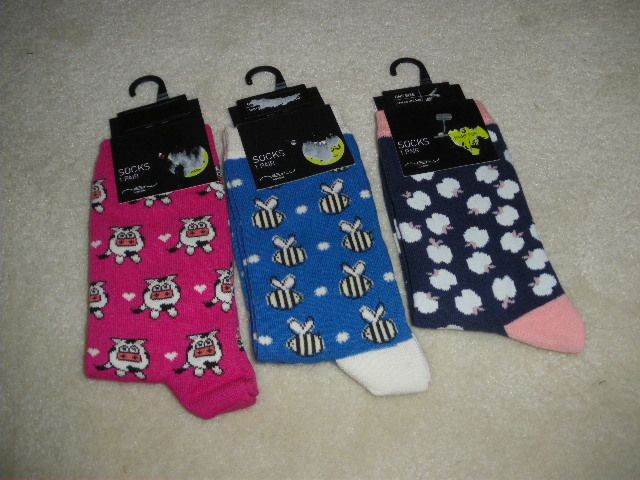 A gorgeous cameo necklace, leaf ring and set of Cath Kidston labels and stickers.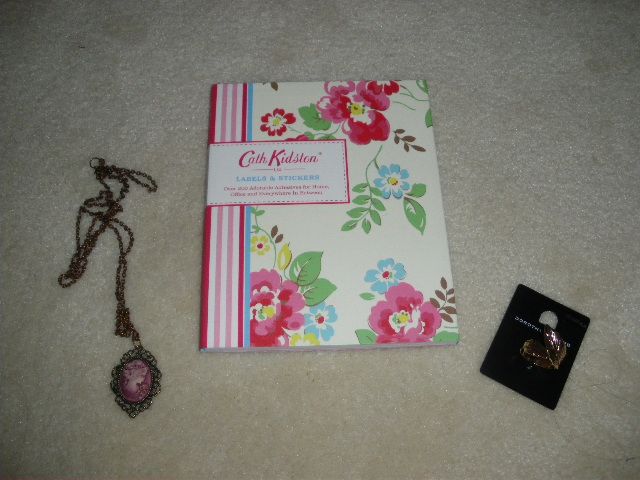 I love Cath Kidston but can rarely afford her stuff, and the jewellery was just my cup of tea. I don't know how she manages it every time, but I have to say thank you, Steph. I always really appreciate the gifts you send to me!
Instead of doing the sensible thing and trying to get an early night before our big holiday began the next day, I decided to do just the opposite. I'd stay up ALL NIGHT so that I didn't oversleep in the morning. I was so excited that the adrenaline kept me going...but would I crash right before we had to leave and end up missing the plane?
Find out in the next installment of Diary of a Daydreamer - The Great American Adventure: Part One!
Best wishes,